Data-driven patient-centricity and real-world evidence generation
With the largest real-time patient experience data stream on earth, a powerful Artificial Intelligence to interpret it and an analytics platform that provides succinct summaries of patients' experiences, we enable stakeholders to identify unmet needs, develop a deeper understanding of disease burdens and treatment experiences to design and deliver more personalised therapies and consistently make it easier to put the patient first.
Request a Demo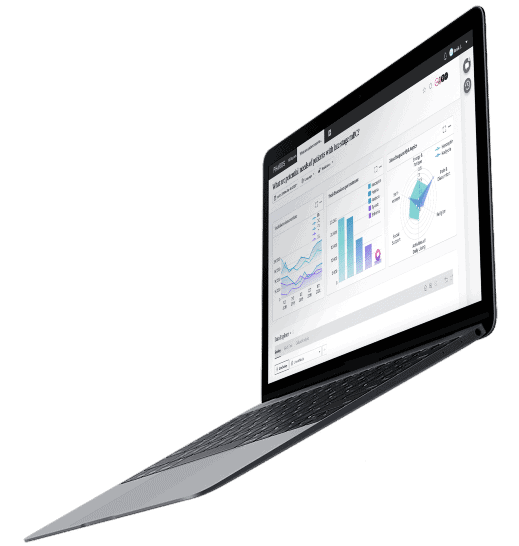 Understand patient populations, specific subgroups and their unique trajectories in real-time.
Consistently drive evidence-based strategy design and execution through distinctive data-driven outcomes to optimise and demonstrate the value of treatments.
Have you found a reliable and accurate way to understand patients' realities?
Current research methods at your disposal do not provide an accurate picture of your patients' daily lives with their conditions. You do not have access to their:
experiences

outcomes

burdens and

unmet needs.
It is frustrating to know that, under the constraints of available resources and methodologies, you can only achieve limited results in delivering the best possible outcomes for patients.
You deserve to have access to all the patient trajectories and experiences you need in order to consistently understand and demonstrate how you can positively impact their health.

Understanding patients' needs must become dramatically easier!
1. Define your target population.
Choose the disease, age, geography, and any other inclusion and exclusion variables that you need for your research.
2.  Collect data from 1 billion patients worldwide.
Apply these criteria to efficiently collect real-world data on a global scale and gain access to a vast patient population in a fraction of the time and without added complexity.
3. Explore patient trajectories in real time.
Use our interactive research platform to dive deep into every facet of the patient experience, discovering needs, quantifying value, generating evidence and transforming it into action-ready insights.
A systematic approach to evidence generation
Semalytix's Pharos platform is an AI-based real-world evidence generation tool that ingests data and breaks it down so you receive specific information about the disease you are investigating.
Pharos enables you to zoom into specific target populations, and to study nearly any variable of interest.
With Pharos, you can make informed decisions that directly impact your treatment's success, and improve the lives of the patients you are serving.
Meet Pharos the future of patient-focused decision-making
The largest real-time patient experience data stream on earth
Millions of real-time patient experiences across therapy areas at your fingertips
A world-class machine-reading artificial intelligence developed for and together with Pharma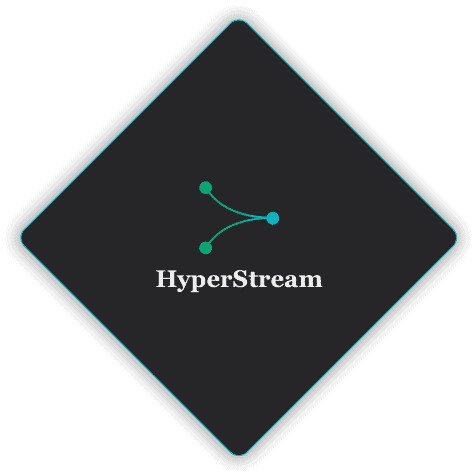 Pharos collects online patient experience data from 25 million sources, identifies authentic patients with 98% precision in unstructured data, across geographies, and in 12 different languages that include all major European languages as well as Japanese and Simplified Chinese.
Real-time patient insights
Data collection can be configured to operate in real-time, capture historic data to create baselines, and event-centric time periods to, for example, accompany a drug launch.
We separate noise from signals using algorithms that can identify patients in free-form text with 98% precision to enable you to dive into the unprompted and undistorted online patient experience to truly understand the patients that you serve
An artificial intelligence designed for Pharma
The Semalytix AI has been developed to accurately recognise 1,000,000+ medical concepts and entities in free-form text.
Multi-lingual AI and machine translation
Patient experience data is collected, processed and auto-translated in 11 European languages as well as a Simplified Chinese, providing you with both the most comprehensive global and market-specific perspectives.
Robust online target populations
Using fine-grained inclusion and exclusion criteria we model collected real-world data into robust "online target populations" to give you easy access to specific subgroups.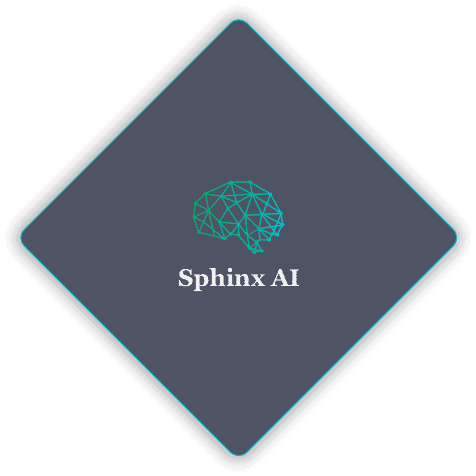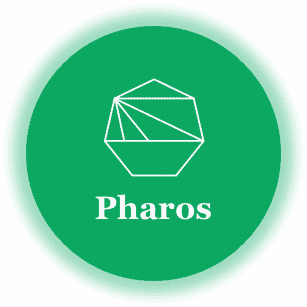 Faceted longitudinal analysis
Population data can be collected within a historic time frame between 2 and up to 10 years, allowing you to see trends across time to develop powerful cohorts.
The platform reports on the accuracy of all algorithms involved, making it really easy for you to interpret findings and publish findings.
Wael R. Ayad
"With somehow the haziness around defining AI and machine learning capabilities being in the growing curve of innovation, Semalytix comes to provide technology solutions, blended with consulting expertise to utilise the available vast amount of digital customer reactions, and turning them into multidimensional customers insights."
Wael R. Ayad
Sr. International Customer Insights Manager Oncology, Boehringer
Dr. Jan Brinckmann
"I invested and joined the advisory board of Semalytix because I much enjoyed working with the Semalytix team and saw the huge potential of their solution. I was impressed by their world-leading approach in the field of semantic data analysis which is reflected in a compelling product and a number of outstanding customer references in the pharmaceutical industry. Ever since it has been impressive to see the company grow, advancing their product further, winning new customers and high profile investors. Two thumbs up for the whole Semalytix team!"
Dr. Jan Brinckmann
Professor for Entrepreneurship and Strategy at ESADE
Dr. Ralf Struthoff
"A great, fast-scaling team of world-leading Artificial Intelligence and Semantics experts working with blue-chip clients."Exciting: Separating signal from noise": Semalytix solves the oldest and biggest challenge facing information processing in the billion-dollar pharmaceutical market - and will hopefully do the same for other markets soon."
Dr. Ralf Struthoff
Owner/CEO of Dr. Struthoff GmbH
Oliver Flaskämper
"I am very happy to have the opportunity to join Semalytix as an investor, as I have not encountered a company for quite some time that provides such high customer value. Semalytix will improve the lives of many people, because the company provides answers to pharmaceutical questions related to the efficacy of drugs that, previously could only be answered- if at all - with considerable time and financial investment."
Oliver Flaskämper
Managing Director of Bitcoin Deutschland AG
Eduard R. Dörrenberg
"Generally, I am very happy to support digital ventures, especially local projects such as the ones supported by the Founders Foundation or initiatives from the Pioneers Club. Semalytix is an exciting, regional and digital team with a truly innovative and highly sophisticated approach. The team researches and develops their own technologies based on artificial intelligence. I think that the personal knowledge transfer and the connection with the pharmaceutical industry are particularly well-suited."
Eduard R. Dörrenberg
Managing Director Dr. Kurt Wolff GmbH & Co. KG
Develop products that e
nsure

high value for your patients
Without access to authentic patient-experiences, you risk spending years developing a treatment that does not solve – or maybe does not even address – true needs of patients; simply, a drug that doctors will not prescribe.
With Pharos, you get a thorough understanding of your patients' needs from every angle, therefore, allowing you to make confident patient-centric decisions and demonstrate the value of your treatments in improving patients' lives.