Welcome to the press page of Semalytix.
Learn more about our company and our technology.
For a disease-free future for everyone.
We believe in a disease-free future for all of humanity and create AI technology that uncovers unknown patient needs and generates the deepest possible understanding of how humans suffer from diseases. Through Artificial Intelligence we can learn from the global patient experience for the first time in full scale and provide patient-centric guidance for new therapies and to improve the quality of care for billions, one disease at a time.
We would like to get to know you.
We would like to invite you to get in touch with us. We are a tech company – but moreover, we are a bunch of people who deeply believe in a future without diseases. Therefore we work hard and passionately, but more importantly we would like to spread the word that our technology really can help our society.
We guide you to get a better understanding of us.
As our technology is not always easy to understand we invite you to talk with us. So please do not hesitate to reach out to us. We are looking forward to meeting you.

Your Press Team of Semalytix.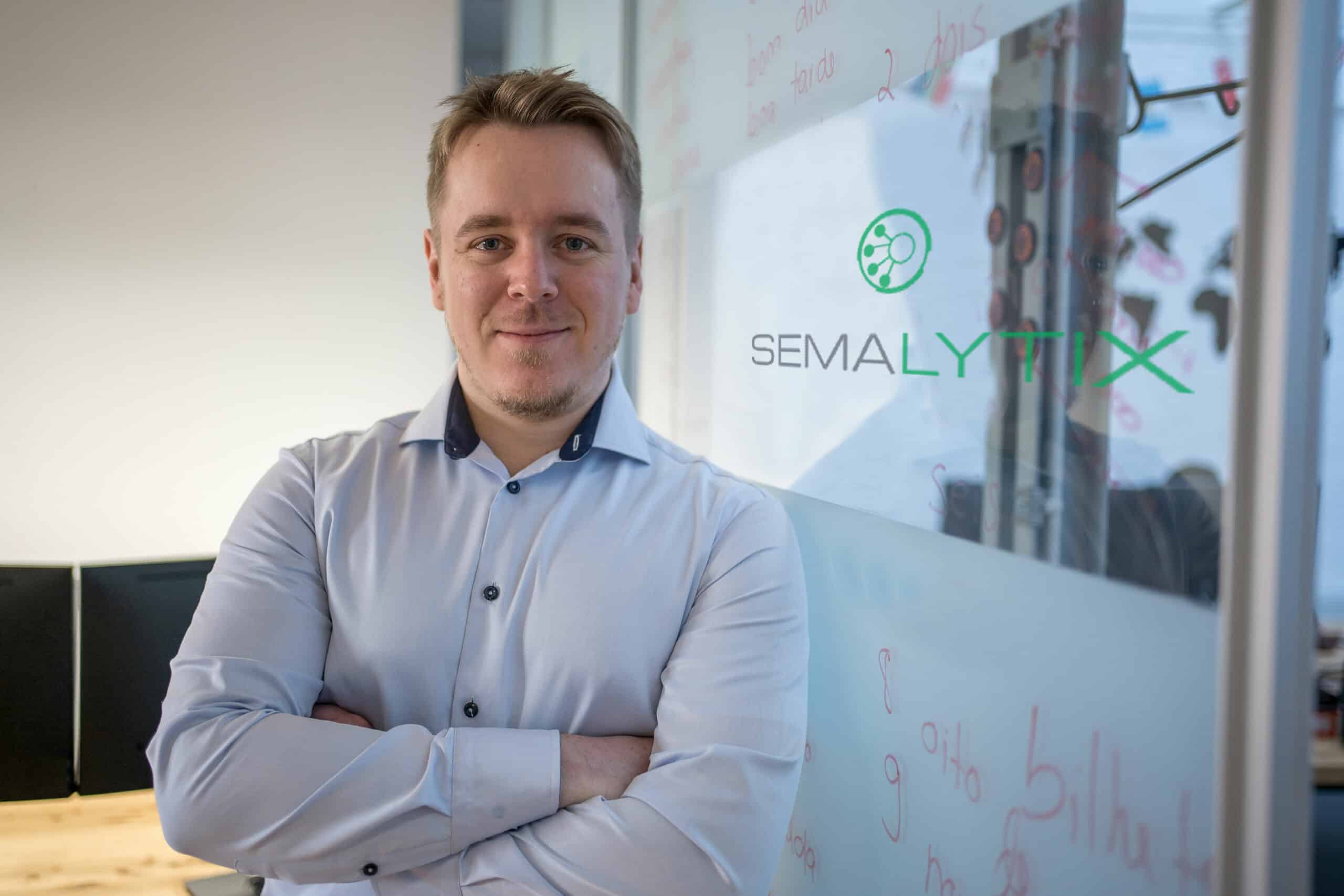 We envision a performance-driven healthcare system that uses data-driven real-world evidence generation methods to accurately measure and optimize real-world outcomes and benefits that truly improve patients' lives.
Janik Jaskolski
CEO & Co-Founder
229 035
Recognised Clinical Data Type and Entities
13
Diseases researched from various Treatment Aeas, incl. Rare Diseases
17 000 000
Patient Narratives analyzed
Understanding patients worldwide: Improving medicines with AI
Why listen to one patient when you can listen to everyone? Read here how a Bielefeld-based start-up wants to improve the lives of patients worldwide with the help of an AI-based platform and how it is supported along the way.
When the foundation stone was laid for Semalytix, the proclaimed goal was no less than to improve the world. A noble, but by no means unrealistic goal […]
[Translated with www.DeepL.com/Translator]
What heroes do (podcast)
Janik Jaskolski founded Semalytix in 2015. Semalytix is an AI technology start-up that aims to uncover unknown patient needs and generate the deepest possible understanding of how people suffer from diseases. Semalytix offers its AI-based data tool to various pharmaceutical companies. The goal is to make patient information a real performance indicator in drug development. […]
[Translated with www.DeepL.com/Translator]