Develop patient understanding into a predictable and on-demand capability
Remove cost and complexity from making real-world data research-ready
Access and understand authentic patient perspectives on quality-of-life, disease burdens, available treatments and patients' needs from every angle
Easily showcase patient-centricity in every part of the treatment development pipeline
Request a Demo
Insufficient understandings of patient populations lead to missed opportunities, inaccurate outcomes and avoidable delays.
It's easy to get caught up worrying about understanding patients' experiences.
It can be a struggle to figure out how to demonstrate the real-world value of treatments in the marketplace.
Drugs fail or underperform at launch because the problems they solve aren't that critical from patients' perspectives.
We believe that you deserve to understand what patients truly need and that this must become dramatically easier in order to build a patient-focused future.
Patient-centricity starts with real patient experiences
We have seen research practices in place that don't reliably capture what really matters most to patients.
We believe that through facilitating a deeper and more authentic understanding of patients, we can empower you to build the patient-centric future of healthcare, unlock a new generation of therapies and truly improve patients' lives.
This is why we founded Semalytix.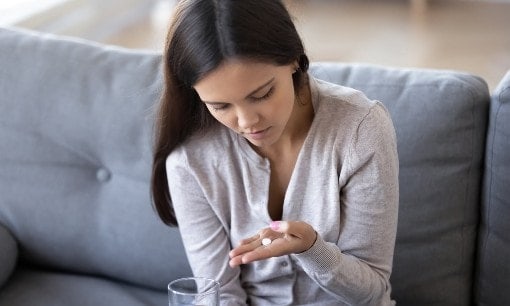 Wael R. Ayad
"With somehow the haziness around defining AI and machine learning capabilities being in the growing curve of innovation, Semalytix comes to provide technology solutions, blended with consulting expertise to utilise the available vast amount of digital customer reactions, and turning them into multidimensional customers insights."
Wael R. Ayad
Sr. International Customer Insights Manager Oncology, Boehringer
Dr. Jan Brinckmann
"I invested and joined the advisory board of Semalytix because I much enjoyed working with the Semalytix team and saw the huge potential of their solution. I was impressed by their world-leading approach in the field of semantic data analysis which is reflected in a compelling product and a number of outstanding customer references in the pharmaceutical industry. Ever since it has been impressive to see the company grow, advancing their product further, winning new customers and high profile investors. Two thumbs up for the whole Semalytix team!"
Dr. Jan Brinckmann
Professor for Entrepreneurship and Strategy at ESADE
Dr. Ralf Struthoff
"A great, fast-scaling team of world-leading Artificial Intelligence and Semantics experts working with blue-chip clients."Exciting: Separating signal from noise": Semalytix solves the oldest and biggest challenge facing information processing in the billion-dollar pharmaceutical market - and will hopefully do the same for other markets soon."
Dr. Ralf Struthoff
Owner/CEO of Dr. Struthoff GmbH
Oliver Flaskämper
"I am very happy to have the opportunity to join Semalytix as an investor, as I have not encountered a company for quite some time that provides such high customer value. Semalytix will improve the lives of many people, because the company provides answers to pharmaceutical questions related to the efficacy of drugs that, previously could only be answered- if at all - with considerable time and financial investment."
Oliver Flaskämper
Managing Director of Bitcoin Deutschland AG
Eduard R. Dörrenberg
"Generally, I am very happy to support digital ventures, especially local projects such as the ones supported by the Founders Foundation or initiatives from the Pioneers Club. Semalytix is an exciting, regional and digital team with a truly innovative and highly sophisticated approach. The team researches and develops their own technologies based on artificial intelligence. I think that the personal knowledge transfer and the connection with the pharmaceutical industry are particularly well-suited."
Eduard R. Dörrenberg
Managing Director Dr. Kurt Wolff GmbH & Co. KG
Add value to your treatments with compelling real-world data
With Pharos, you will receive the patient trajectories you are interested in via living dashboards that are updated in real-time. Pharos will help you to confidently develop and launch drugs that demonstrably improve and save lives.